Precision metal grinding, work holding products, lathe tool, centering devices, live centers, milling tools.



5720 PLAINVIEWST.
HOUSTON,TEXAS 77087
P.O. BOX311
BELLAIRE,TEXAS 77402
713-641-0327
800-950-8390
FAX: 713-641-1041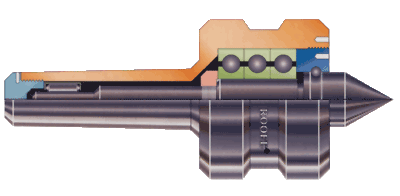 Originators of LIVE CENTERS
Live Center & Live Pipe Center
Work Holding Products
For over fifty years the finest quality machine tools available; manufactured and serviced for manufacturing plants throughout the world. Roofe keeps ample stocks of all standard types and sizes of live centers in factory inventory. Specially dimensioned centers are available in a minimum of time due to ROOFE streamlined manufacturing operations.
ROOFE PRECISION'S PRODUCTS & SERVICES:
Email: info@roofe.com
Roofe Precision Products,Inc. is Promoted on the HoustonMall under MachineTools
This site is Designed and Maintained by Directory One,Inc.
Copyright © 2001 [Directory One, Inc.]. All rights reserved.